Local businesses need our help this year more than ever. The pandemic has put such a strain on them, so why not shop local this holiday season! I've shared tons of shop local posts in the past but this year I'm particularly passionate about it. A lot of these items will be local to the Calgary area, a bit of Alberta and a few that are Canadian-specific, too.
Shop Local: Edible Gifts
Edible/drinkable gifts are some of the best ways to share your local favourites with friends and family. Each of these makes a great host or hostess gift and are meant to provide some inspo for items to serve at your own social bubble holiday gathering.
Chinook Cheese
Chinook Cheese might be the hidden gem I've been waiting to find in Calgary! They carry so many delicious products that you are sure to love for the holidays. I love their braided cheeses, halloumi and labneh balls (available in different flavours). Their shop also offers a variety of pre-made frozen goods that you can take home and bake, roasted nuts and other Mediterranean-inspired products. This is the only Calgary-located cheese manufacturer!
MotherMayI Hummus
I am a huge fan of MotherMayI Hummus and I am so excited that it is available at so many shops in Alberta! Hummus was never something I was super excited about until I tried this brand and now I am addicted. Their offering includes a number of different flavours, but my personal fave is the Baked Falafel. I also love the Spicy Sriracha!
Hello Someday Wines
Wine always makes a great gift, and this year I am so excited to be able to share a Calgary-owned winery: Hello Someday. Hello Someday offers a red wine and a white wine and you can create your own at-home tasting with the perfect pairings right here! My fave idea for these wines is to gift them in a basket with all the ingredients needed for an evening in!
Marda Loop Brewing Beers
Marda Loop Brewing is one of my fave breweries in Calgary. I love their different brews and love to gift them even more. They offer delivery so it makes it easy to send over a pack of cans or even a refillable growler from the brewery right to your friends and family!
Saputo Cheese Boxes
If you're looking for a way to "gift Canadian" to loved ones that aren't local, then I suggest the Saputo Cheese Boxes. They have a number of different collections that you can send in a gorgeous gift box to recipients all over Canada. These make a great client gift, too!
Avenida Market
Sometimes it's just easier to go to a market and shop for all of the local items you'd love to eat, drink and gift to friends. I love heading to markets like Avenida Faood Hall to put together gift baskets for others and pick up a few treats for me, too!
Lovely Local Gifts
Celebrating local boutiques is always fun to do. I've been to a few early holiday markets this year, too, and picked up some of my faves that I'm excited to share with you here!
adesso. man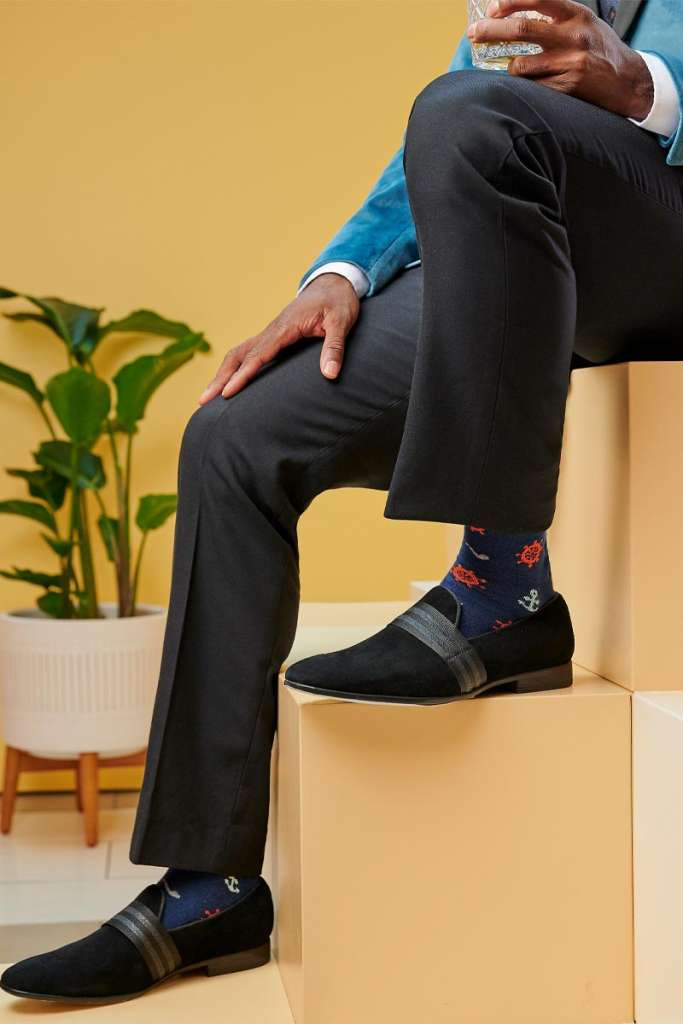 adesso. man is one of my favourite new Calgary-based boutiques. Men can be so hard to shop for and they offer a great variety of items to choose from. They'll even make up a little gift box for you!
Milk Jar Candles
I love Milk Jar Candle Co. so much that I even did a custom collaboration with them in 2019. My personal faves are Sweater Weather, Citrus, and Suede. These candles are all soy-based, burn beautifully and are among some of my fave stocking stuffers and hostess gifts! If they sound familiar, they were also featured in one of Jillian Harris' Jilly Boxes this year!
Local Laundry Apparel
It's no secret that I love Local Laundry apparel and wear it all the time. It's the perfect way to show off your love for YYC and CAN! They also create a number of limited edition capsule collections, so be sure to subscribe to their mailing list so you don't miss out. P.S. It's also available at a number of stores in Calgary and Edmonton if you want to shop in-person, too.
kerAMikk Modern Functional Pottery
I recently discovered kerAMikk Modern Functional Pottery by Leanne Dubray at a market here in Calgary and fell in love. I purchased two of her mugs for our nightly pot of tea and highly recommend them. I will definitely be purchasing more of her pieces in the future!
Book About Calgary!
I am so excited about this book! 111 Places in Calgary That You Must Not Miss is a fantastic read that features so many hidden gems in the city – spots that even lifelong locals might not even know about! This is the perfect gift for friends abroad, local Calgarians or those who are new to our fair city!