This is my first holiday season styling my new front door and I am very, very excited about it! I wanted to go totally over the top, but I realize that that isn't me. I'm a girl who loves modern tradition and natural greenery and not too much fuss. I don't like to clutter my entryway with anything unnecessary (plus then I will have to wait until the spring to dislodge all of these items from snow and ice). Here is how I decided to do some simple front door decor this year's holiday season!
All The Greenery
I mentioned that I love natural greenery and that is what I mainly used to decorate this outdoor space. I added a few small accessories, but knew that the greenery itself would pop against the fresh snowfall. Plus, our chilly temps seem to preserve it well!
A Wreath On The Door
The easiest way to decorate your porch is to put a wreath on the front door! This wreath was pre-done and fairly simple. I added this large bow with wire ribbon; it's printed with music notes.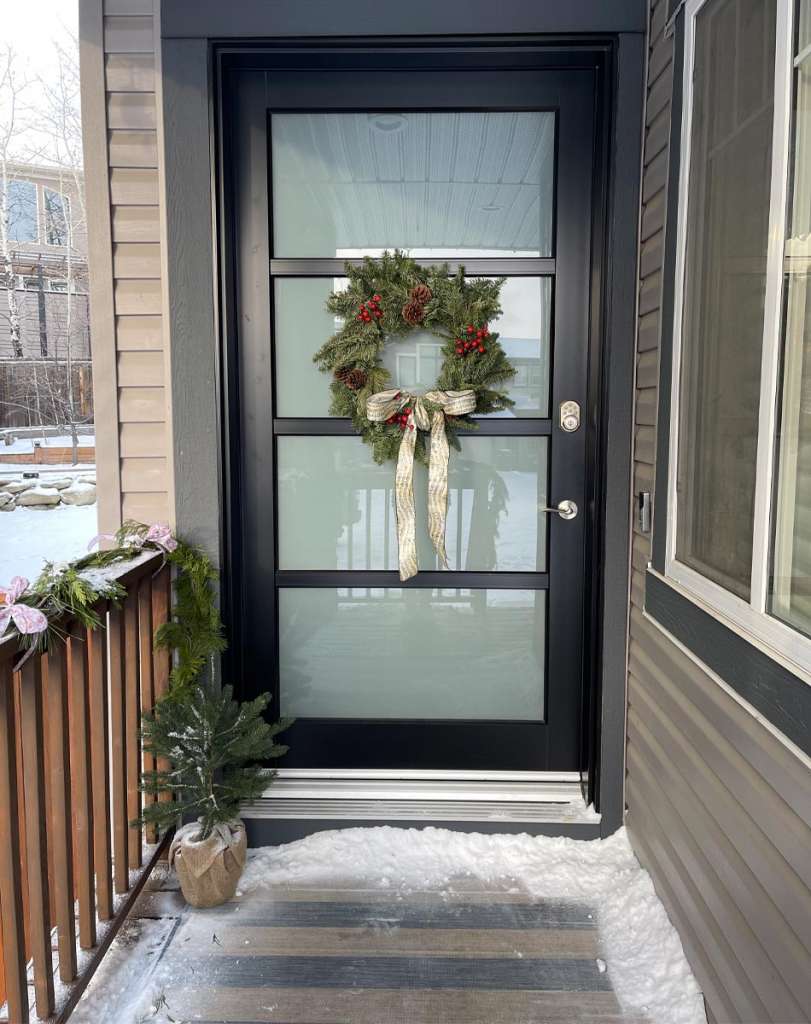 Because I know you'll ask, this gorgeous door is from Lux Windows! They had the best service and helped me choose the right door for my home. As soon as it was installed, I couldn't wait to decorate it for the holidays!
Garlands on the Railing
We have a large railing that surrounds our front deck that I was excited to deck out with this cedar and pine mix garland. I added a few bows to keep it in place and to add a little bit of colour.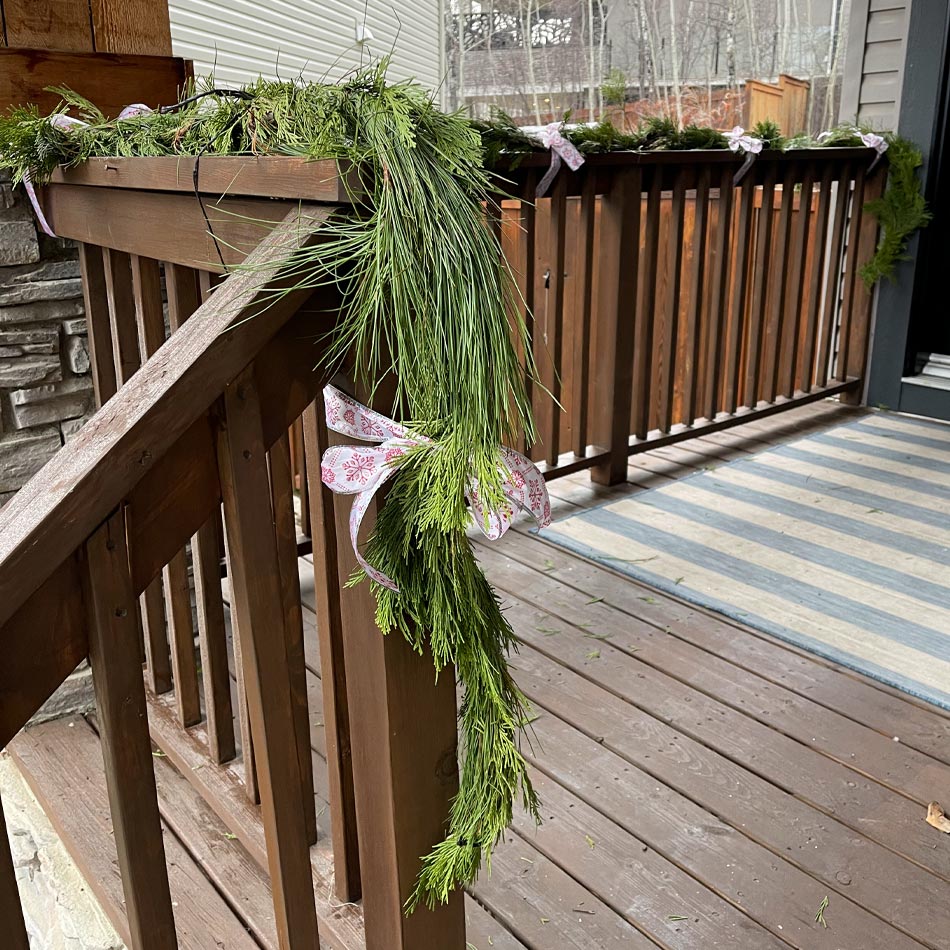 We get a lot of snow and ice in the winter….and even more online shopping deliveries, so ensuring that the hand rail was clear was important to me. As much as I wanted to carry the garland down the hand rail, I decided to just tie it on the post at the top for safety sake.
Filling the Planter
When I purchased this tall planter this summer, I wanted it to be something that I could replant for all four seasons. To fill it up, the quickest and easiest solution was to purchase two pre-made holiday pots and then fill in the gaps with extra boughs.
In future years I might hang an additional wreath on the front, maybe add some snowflake decals or something else, but I just wanted to keep it simple this year. With having two little ones, I wanted to take the easiest way out!