Some people are just really hard to shop for, and when you wait until the last minute, you don't want to just buy them any old thing for the sake of it. I love how a subscription is a gift that gives all year round – not just a one-time surprise under the tree! Here are my favorite subscriptions and last minute gift ideas!
Subscription Boxes
Subscription boxes are all the rage right now. They're a fun way to get a package of goodies in the mail every month/quarter. Some of these memberships offer customization as well, which makes your box that much more personal. Each of these boxes can be either a one-time purchase or on an annual basis.
TZR Box of Style
The Zoe Report Box of Style might be the most stylish subscription box out there! It is carefully curated with on-trend luxe items. This box features over $400 of the season's must-have fashion and beauty items for $79.99. As an affiliate, I am able to offer you the following discount codes: $20 off the Winter box: BOSWINTER20 or $20 off an Annual subscription: BOS20.
FabFitFun Box
I personally subscribe to this box and I love it. Each quarter I get a box full of really neat goodies. As an affiliate partner, I can offer you $10 off your first box with code: SANTABABY. Want more info? Check out my unboxing videos on my YouTube Channel!
Cause Box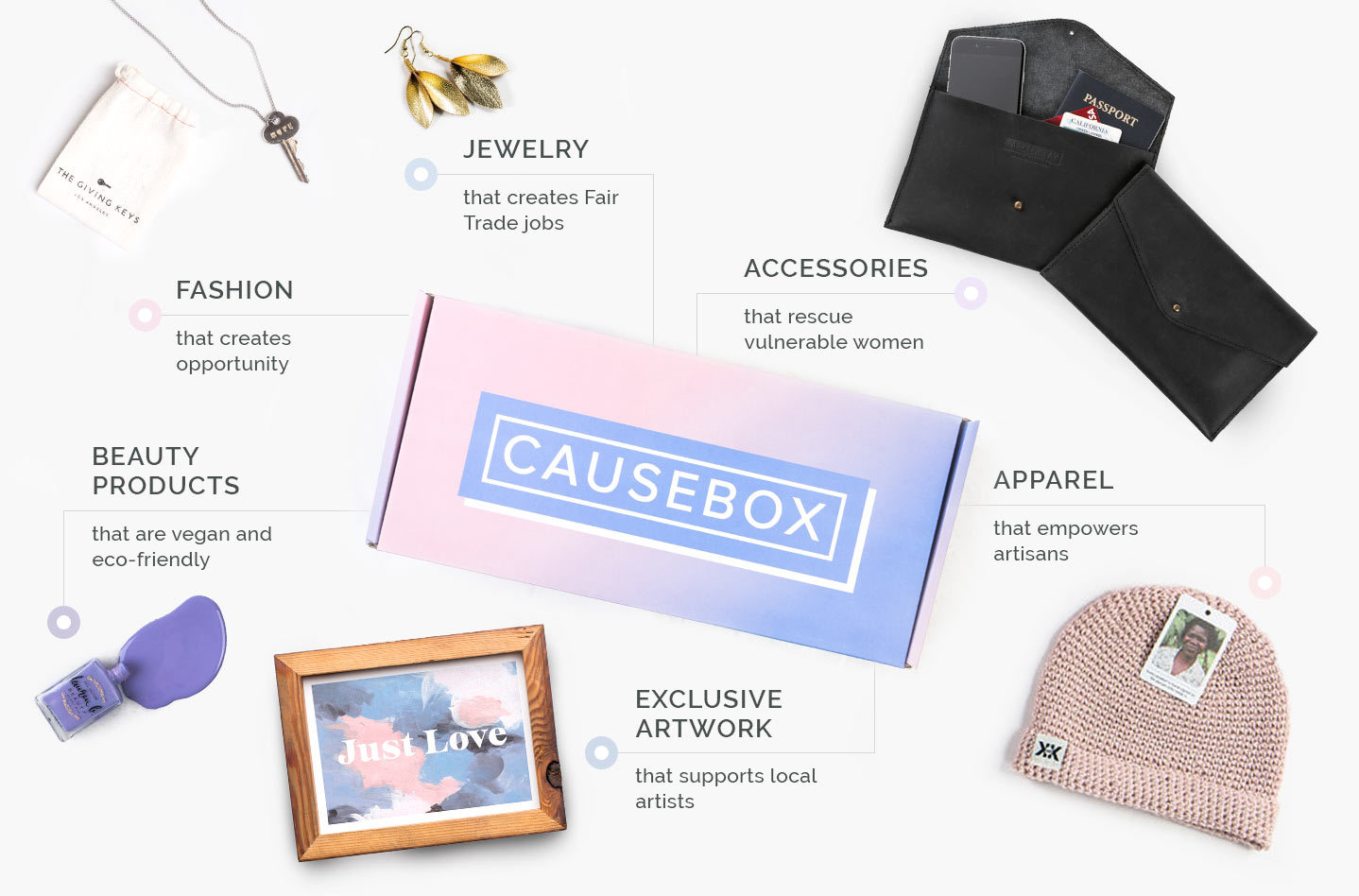 The CauseBox is a quarterly subscription box that features limited edition socially conscious products that are 'curated for women who care'. The box is delivered 4 times per year and features 6-8 items for a total $150+ value for $49.99/box (based on annual subscription). Just for the holidays, CauseBox has a unique box curated just for men, too!
Sarah Delivered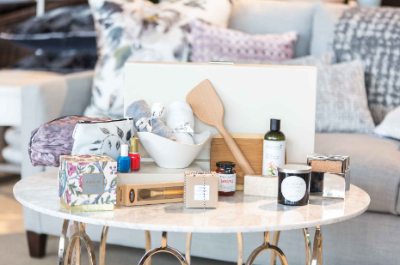 Sarah Delivered is a monthly subscription for $49.95/month allows you to set your preferences so the box can be tailored for you! The box is a curated collection by Sarah Bauemler herself and includes products in a range of categories that include beauty, fashion, home, wellness and more. Why do I like this one? It's Canadian!
---
Cookbook & Recipe Subscription
What do you buy for the friend that loves to cook but might already have a few books, but you don't know which ones…and maybe they just don't have space to store yet another cookbook. Enter the Eat Your Books subscription ($30 USD). This service grants access to over 250k recipes that you can save, rate and organize in your own collection. The site also allows you to add your own recipes for sharing!
---
Wine & Brew Clubs
It's no secret that my favorite wine shop in Calgary is VineStyles and one reason is their Smart Buys Wine Club ($69/month). This membership includes 4 bottles of premium wine each month – a mix of reds, whites, rosés and bubbles at 20% off shelf prices. There are a number of other membership benefits included. This subscription has been great for my husband and I who enjoy and collect wine and are always looking for something new to try!
More of a beer person? VineStyles also offers a Brew Club for $36/month. This monthly brew pack contains 4 different brews and a host of other benefits.
---
Magazine Subscriptions
Magazine subscriptions might seem like a dated concept, but you can subscribe to online editions if that's more your style. I like this gift idea because it's easy to give and you can really tailor it to your recipient's interests. I personally still subscribe to magazines and love flipping through them with my Saturday morning coffee. Some of my favorites include Style at Home, Architectural Digest, The Economist, The New Yorker and Vogue (see each publisher for details).
---
Personal Service Subscriptions
If you're fortunate enough to live near a Drybar location (sadly, there isn't one where I live) then a Barfly Membership is a great gift option. For $75 per month the membership includes 2 monthly blowouts, 10% off products and tools and a ton of other perks! Why Drybar? Read my article on why: The Drybar Experience. This is the perfect gift for a woman who needs an hour to herself to just relax and feel pampered!