This is again a very special Mother's Day for me as I just had my second baby a few weeks ago! Mother's Day as a mama of two is something I could have only dreamed of.
I'm always looking to try something new, and with that in mind, I wanted to share a gift guide for Mother's Day this year that featured products that I haven't yet shared on my blog or social media with you. Like everything I post, unless I explicitly say otherwise, I have tried/handled myself before I recommend products to you. I'm pretty excited about this year's round up, so check out what I'm loving right now!
Fave Wine & Wine-Related Gifts
I don't think it's any secret that I'm a huge wine lover and so wine and spirits related gifts aren't a stretch for me. Some of these are products that I've recommended before and others are some new discoveries for me that I am extra excited about!
Vinglacé Wine Chillers
When I came across the Vinglacé website my immediate reaction was "I want everything that they sell!" Their products are not only incredibly useful, but they are gorgeous as well. I'm a huge fan of bubbles and I feel like so many companies that offer products like those found on Vinglacé for wine never offer them for bubbles – but that's not the case here and I'm thrilled! These are the perfect gift for anyone in your life but I love them for the patio, for camping, golfing, picnics and more!
PureWine Filters
If your mom is a wine-lover but experiences headaches or hangovers with wine, then a gift of The Wand or The Wave pouring spout from Pure Wine is the perfect gift for her! I've tried these and so have many of my friends and family and they definitely work as advertised. They're perfect to pair with that bottle of wine that Mom's been wanting to drink but has been avoiding because of adverse reactions.
Wine of the Month Club
I am a huge fan of subscription gifts, especially when they allow me (or the gift recipient) to try new things…and when those new things are amazing new wines, then all the better. Subscription services like Wine of the Month Club are a gift that keeps giving all year long! (photo credit: thingamagift)
Cellars Wine Club
I love a subscription gift that offers so many different options which is one reason why I love Cellars Wine Club. They offer twelve – yes, twelve! – different options for their club including a single bottle subscription, which I think is a great place to start with something like this. The Cellars Wine Clubs also offer a ton of flexibility which is also great to have, especially for a gift subscription.
Wine Awesomeness
Wine Awesomeness is a modern take on the traditional wine club. I am a huge fan of how you can shop their site (the different search filters that they have). It reminds me a lot of one of my favourite local wine shops and how they organize their bottles more by style than the traditional sense. For gift giving, depending on your budget, I highly recommend one of their subscriptions or even a curated box of bottles. You can even shop gifts by budget, too, if that is easier for you!
Monday Gin
I'm a huge fan of wine and spirits and I love a simple gin and soda with lime and cucumber slices in the summer time. If you've been following me on social, you know that I've been pregnant for the last two summers, so this wasn't an option for me…until now. Enter Monday Gin – an amazing alcohol-free spirit in a gorgeous bottle with Art Deco styling (one of my favorite style eras). This is perfect for mamas who are expecting, don't drink and/or want to have a few cocktails on the patio but still be able to drive. I'm so excited that alcohol-free gin finally exists!
Tea & Coffee Gifts
There isn't a mom out there who doesn't love tea or coffee! In the past few months I've discovered some amazing new products in this space that I think are so gift-worthy! I love these gifts, too, because every time your mom pours herself a cup, she'll think of you. Some teas and coffees are also amazing for relaxation or targeting whatever potentially ails you, making them a super personal gift, too.
Tea Drops
Tea Drops is one of the most interesting new products I've found for gifting. Unlike traditional tea, Tea Drops are tea that is infused into drops instead of in tea bags or loose leaf format. This makes them a much lower waste product than traditional tea bags. This amazing company is woman-owned and this is also a gift that gives back! With every box of tea sold, Tea Drops donates one year's supply of clean water through the Thirst Project! Not entirely sure what to get for Mom? Tea Drops has a Tea Match Quiz on their website that might help you find the perfect tea gift for her!
The Tea Spot
I feel like tea gifts from The Tea Spot are perfect for the active and on-the-go mama that you know! I love that they offer a variety of different brews, but also some gorgeous tea ware that I find is perfect for the active, iced tea lover like me! I have their Everest Tea Tumbler and I am absolutely in love with it; perfect for warmer brews in the winter, but also amazing for iced teas in the warmer months. I also love how many tea options The Tea Spot offers and how easy it is to find exactly what you're looking for (i.e. your faves) on their website so shopping is a breeze!
Simple Loose Leaf Tea
I love tea tins (that's no secret) but tea tins that are gift-able without any wrapping paper are some of my faves! I love the gorgeous texture of these tea tins and the lovely flavours offered by Simple Loose Leaf Tea. These are the perfect gift for Mother's Day – and they make an amazing hostess gift, too!
Harney & Sons Tea & Treats
When it comes to gift giving, I love something that feels a little more luxe than the everyday which is why I look to Harney & Sons Master Tea Blenders. Their products themselves are fantastic but what I love the most is their classic luxe packaging. I'm a huge fan of the Tea and Treats for Mom Gift Set. It's everything you need in a gift, all ready to go! My other favorite option is of course one of their lovely tea chests! There's something for every budget here.
Rasa: The Coffee Alternative
I am SO excited to share Rasa with you. This herbal coffee alternative still provides the energy but without the caffeine. Since having kiddos, caffeine is something I have had to tread very lightly with so Rasa products have been amazing for me. They aren't just great for an energy boost – they're packed with tons of health benefits, too. I can't possibly explain the science behind their products properly, so click here for more info on that! If you aren't sure which of their products would be a good fit, I recommend their Taster Pack – it's a little bit of everything and is perfect for gifting!
Purity Coffee
Until I discovered Purity Coffee, I didn't realize how many health benefits coffee itself actually contained! This health-conscious coffee company offers a range of coffees (with and without caffeine) that offer not only the traditional deliciousness of a cup of coffee, but the right kind of coffee. Read more about what that is all about here. This coffee and matching drinkware make amazing gifts for Moms or anyone in your life that loves to drink coffee!
Hawaii Coffee Co.
I love to gift traditional coffee and 100% Kona Coffee from Hawaii Coffee Co. is perfect for that mom who runs on coffee – or who might not splurge and treat herself to a smooth bag of beans like these! (P.S. also available in single serve). I personally love to put gift baskets together and a bag of coffee with a French Press or some handmade mugs is always a great gift.
Special Sweet Treats
Moms can be super hard to shop for, and what do you buy for the woman who already has everything? You send her a sweet treat! These are some of my favorite gifts for moms who live far away, too!
Cookies by Design
I love love love cookies and love pretty ones even more (you might recall this from Layla's 1st Birthday Party!). Beautiful cookies are always a great gift, and even better when you can personalize them, too. Cookies by Design offers gourmet gifts for every occasion and can be shipped right to your door. I'm so excited to share that they are no delivering in Canada, too! Why not skip the flowers this year and send mom a cookie bouquet!
Wicked Good Cupcakes
I love a good cupcake as much as the next person, and I also love something that is super Pinterest-y, too! Enter Wicked Good Cupcakes. These ready-to-eat cupcakes in jars are super duper cute, definitely delicious and freezable, too!! I love gifts that can be sent to mamas who don't live nearby and don't have to be enjoyed the day that they arrive (these are good in the fridge for 10 days!). P.S. These are an amazing idea for your next party, too!
Chicago Steak Company
Steaks and amazing meats aren't necessarily what you'd associate with Mother's Day (might seem more like a Father's Day thing), but I'll tell you what – this is a gift that would be very very appreciated by this mama!!! I've tried their delicious Filet Mignon and their Wagu Beef Burgers and they are fantastic! I don't personally like grilling, but deliciously grilled meat like these are something that I always appreciate!
Pass the Honey
Honey is such a lovely item to gift (and to receive) but my absolute favourite way to enjoy it is in an actual honeycomb. Pass the Honey offers single-serve honeycomb which I think are the absolute perfect sweet treat to gift to mom this year! These single-serve honeycombs are perfect for dropping into her tea (pair with some of the other gifts mentioned in this guide), giftable in a basket or perfect on a charcuterie board!
Laconiko Olive Oil
I am a huge fan of gifting quality olive oils – they're one of my favorite hostess gifts and I love them for Mother's Day, too. If you're going to give a gift in this category, then I highly recommend oils and balsamics from Laconiko. This family-owned company has won so many global awards for their products that I would be here for days just listing them! My advice is to gift either a set of their smaller bottles or choose a few of the premium ones that you know mom would love but likely wouldn't splurge on for herself!
Indulgent Self-Care Gifts
I always like to include some of my skin care and beauty faves in my gift guides as they are some of my favorite gifts to receive, too. I find that in this space, moms tend not to splurge on themselves, so why not buy her something she wants and might even need as well.
Embr Labs Wave Bracelet
Okay, this might be one of the coolest gifts on my recommendation list this year (no pun intended…or was it?!). The Wave Bracelet from Embr Labs works by cooling or warming the sensitive skin on the inside of your wrist. It offers warming comfort or cooling relief by activating the thermoreceptors in your skin and sending message to your brain allowing the body to balance itself out, making you feel better overall. My Mom always feels cold and I almost always feel warm so having something that can balance those feelings out to make me feel more comfortable is incredible!
Glow Recipe Skin Care
I'm a huge fan of Glow Recipe and how wonderful their skin care is. Moms seldom splurge on lovely skin care gift sets like these for themselves, which is all the more reason to pick one up for your mom this year. I love thew watermelon component to these products which are even more perfect going into Spring and Summer. This is a gift set you'l want to treat Mom to while also picking one up for yourself!
Loloma Coconut Oil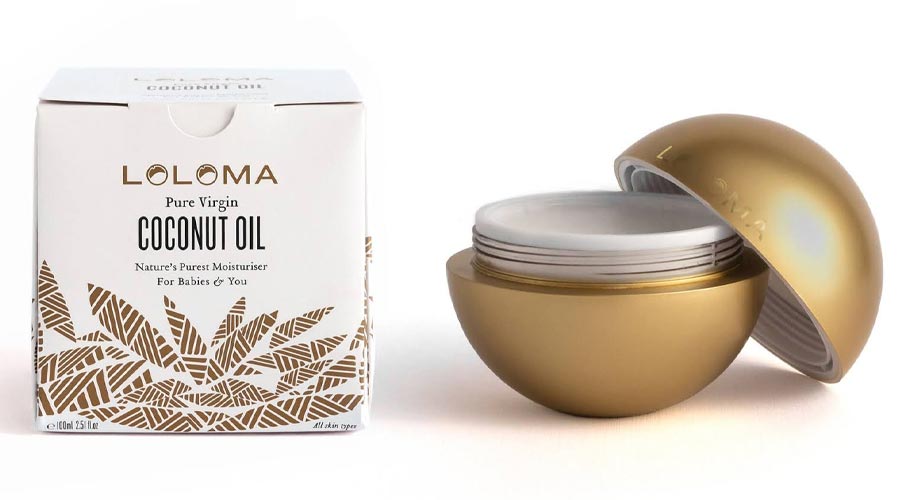 Coconut oil is one of my absolute favorite moisturizers and I am in love with the coconut oil from Loloma. It comes in the most gorgeous packaging (this gold sphere) and in a super pretty paper box (easy to wrap!). Coconut oil is such a universally useful product, too, that it's the perfect gift for every mama!
Gifts From Sonoma Lavender Co.
Lavender has so many wonderful calming properties to it, and Sonoma Lavender offers so many different ways to enjoy the wellness benefits that it offers. Although I love the candles and different botanical products that they offer, I'm a huge fan of gifting their items like their Ultra-Luxe Spa Robes and heatable/chillable products. What better time to gift something like this than Mother's Day?! I should also mention that they offer Fragrant Stuffed Animals to help calm kiddos as well as a collection of Calm and Comfort items for pets!
Home Gifts for Mom
I love to give and receive items for the home and Mother's Day is the perfect opportunity for this, too! These are also items that your mom might not splurge on for herself, but could definitely use!
Sardel Cookware & Kitchen Goods
If you have a mom who loves to cook, then I highly recommend Sardel cookware. It's endorsed by Bobby Flay (who I know a lot of mamas crush on!) but it's also really high quality and looks great in the kitchen! It might seem strange to buy cookware for your mom, but I feel like there are so many moms out there who need knew cookware but won't splurge on something like this for themselves even if they wanted to, which is part of what makes it an amazing gift. If cookware is too big of a splurge, Sardel also carries some gorgeous olive wood kitchen items, too!
GreenLife: Cook in Color!
The moment I saw the bakeware from GreenLife, I fell in love. As a Mom of two little girls, I can just envision myself baking fun treats with them in these gorgeous pans and serving them up to their Dad or enjoying over a tea party. I love all of the fun colours that they come in, which make them that much more fun as a gift from a kiddo to a mama than traditional cooking and bakeware. They're sure to make you smile when you open the cupboard and every time you use them!
Luxe Linens from Luxor Linens
I feel like nice linens are something that moms never think to treat themselves to, so Mother's Day is the perfect time to treat mom to something like high thread count sheets or a set of plush new towels. Luxe white goods like those from Luxor Linens are an amazing indulgent gift for mom for Mother's Day or any other time of year!
Splurge-Worthy Gifts
Maybe this is the year that you decide to splurge on a big gift for your mom, or maybe splurge on one for yourself – treat yo' self mama!!! I always like to include big ticket, splurge-worthy items because everyone's budget is different. Here are some of my faves this year:
South Bay Board Co. Paddle Boards
I have wanted a paddle board for what feels like years now and now that I have one, I am in love. I know so many women who love them for the fun and easy workout, the opportunity to be outside, for some fun in the sun or even as an amazing platform to do some yoga (either solo or in a group!).
What I love about South Bay Board Co. Paddle Boards is that if you go with the inflatable option (which I recommend for transport and storage!), you can also add on a kayak seat so it kind of feels like two gifts in one for mom. My plan is to put one of my littles in the kayak seat while I stand up and paddle. I can't wait for this summer!!!
Traditional Gifts for Mom
I know that gifts like flowers, jewellery or fragrances are sometimes considered cliché but there's no reason why you can't lean towards gifts like these for Mom. I love when you can find a version of a classic gift idea that is personal to your own Mom, which is why I'm sharing these ideas below!
The Bouqs Co.
Who doesn't love a flower delivery? I know that I do. You also know that I like to look past the traditional gift giving idea for something a little more original. This is why I like The Bouqs Co. Not only do they offer traditional flower delivery (if that's your thing!), they also offer subscriptions and plant deliveries, too. I honestly love the idea of gifting a potted plant rather than a bouquet of flowers. I know this is something that would be well appreciated by the amateur botanists in my life!
Fragrances from Decorté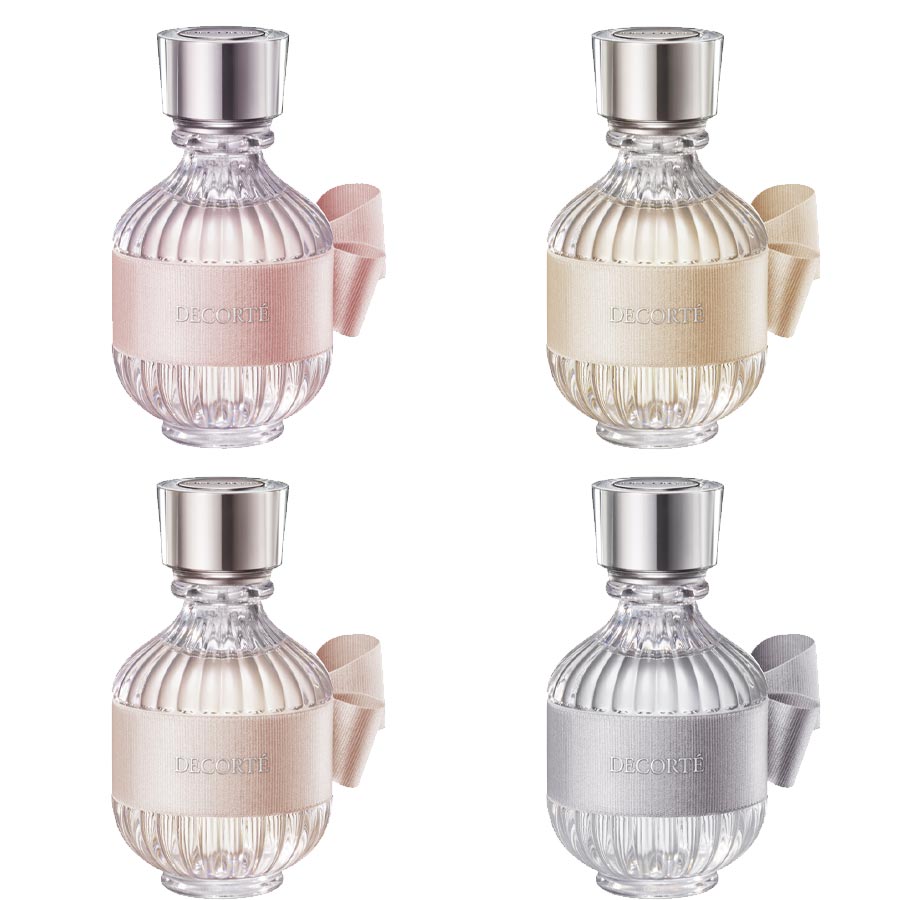 I am a huge fan of Decorté skin care (one of Japan's best kept secrets) but I'm also a fan of their fragrance line. The bottles are gorgeous and classic, something that looks stunning on a vanity for years to come. I love that there are also four great scents to choose from so you're sure to find something that will suit your mom. Choose from Kimono Kihin: a modern floral scent, Kimono Urara: a lovely fresh floral, Kimono Yui: a transparent floral, or Kimono Rin: offering more of a woody floral scent. This description is of course not doing these any justice, so be sure to check out the full set of details here.
Jewellery From Paris Jewellers
You know from my previous gift guides how much I love Paris Jewellers. They're a female-founded, Alberta-based company and they are always giving back to the community whenever they can, even when times are hard for retail. This Mother's Day, I'm loving their simple pieces like this Pearl and CZ set. It's simple and great for every day wear, so perfect for a mama like me!