Oh, Summer! One of my favourite seasons to explore new wines. There's something about a crisp white or rosé or bottle of bubbles on the patio. So many of you have been asking me for my seasonal wine recommendations and for something new to try, so I'm sharing what I've just picked up!
Did you know that I have a "wine guy"? Well, I do! I'm one of those people that has a rotation of favourites, but like anyone else needs someone to tell them what's new! Here is what my wine guy is recommending this summer:
Ravishing Summer Reds
I'm a red wine lover, but find it hard to dive into a heavier red in the warmer months. For red wine lovers looking for something a littler warmer-weather friendly, Pinot Noir is the obvious answer. I personally drink Pinot Noir all year long as it is one of my favourite grapes.
The Wine: Tolpuddle Pinot Noir
What You Want To Know: This winery out of Tasmania offers a Pinot Noir (shown) and a Chardonnay. This is more of an up-and-coming wine region and offers some great bottles that you're going to want to try. I find it to be juicy and red-fruit forward, a little bit peppery with a soft hint of vanilla. Literally everything I could ever want in a summer Pinot Noir! Full tasting notes here.
The Wine: Casaretti: La Nogara Bardolino Classico DOC
What You Want To Know: This lovely winery is on my must-visit list for my next visit to Italy! This wine is the Italian answer to Pinot Noir. From Northern Italy, this particular wine is for those people who think they "don't like red wine". This blend of Corvina, Rondinella and Sangiovese grapes is harvested by hand and aged in steel. Built on the side of Lake Grada which used to be an old glacier valley. Because of this, the winery's terroir offers lovely dolomites, consistent temperature and cool breezes off the lake that contribute to this wine's robust flavour without the heavy body. Full tasting notes here. See all of Casaretti's wines here.
Really Lovely Rosés
Rosé is one of my favourite wines to enjoy in the summer time. It's crisp, clean and goes with so many lovely backyard meals! It's also perfect for an afternoon in the sun! I'm not going to lie, as a huge fan of The Curse of Oak Island, this winery's history piqued my interest! Both of these lovely rosés come from the same winery and have a very interesting history! Located in the Côte de Provence, this 800 year old winery was once owned by the Knights Templar. Following the events of Friday the 13th, King Phillip IV took over ownership of the winery and it eventually moved from one family to another and has been under its most recent ownership of since 2001.
The Wines: Château Peyrassol & Peyrassol: Cuvée des Commandeurs
What You Want To Know: All of the fermentation happens when these grapes are picked from their 40+ year old vines. Unlike other GSM (Grenache-Syrah-Mourvèdre) blends, Peyrassol ferments each estate-grown grape varietal individually before blending them together in steel at the end of the process (note that this is reflected in this wine's slightly higher price point). What you'll taste is a beautiful rosé that is dry with high acidity and lovely minerality with notes of strawberries, tart raspberry, wet stone and a smooth finish. Click for individual tasting notes: Château Peyrassol & Peyrassol: Cuvée des Commandeurs.
For an introduction into this winery at a more affordable price point, I suggest the Cuvée des Commandeurs. If you are a lover of rosés and are looking to splurge than look no further than the Château Peyrassol.
Splurge-Worthy Summer Whites
I love a good summer white wine and am always willing to splurge if it's worth it. This is a white wine that I absolutely love and think that you will, too.
Wine: Stina Pošip
What You Want To Know About It: This wine can be a little hard to come by is definitely worth the search. This lovely white has all the characteristics of a Mediterannean style wine with lots of minerality, dryness and acidity. It's great for a hot day and pairs really well with seafood or a good slab of salted pork.
The word "Stina" is a direct link to the Croatian island of Brać and loosely translates to mean "stone" or "region of white stone".  The label on the bottle has even been colour matched to the stone in the area which is a fun party conversation starter! If you can't get your hands on the Pošip then I recommend the Stina Cuvée White. It's a great way to get started with the brand as it's a blend of local grapes only found in that particular region of Croatia.
The Dalmatian Coast of Croatia is one of my favourite summer vacation spots, so if you're in that neighbourhood, I suggest popping into this winery. If you're remaining stateside, a chilled bottle of this lovely wine will transport you!
The Wine: Weszeli Langenlois Grüner Veltliner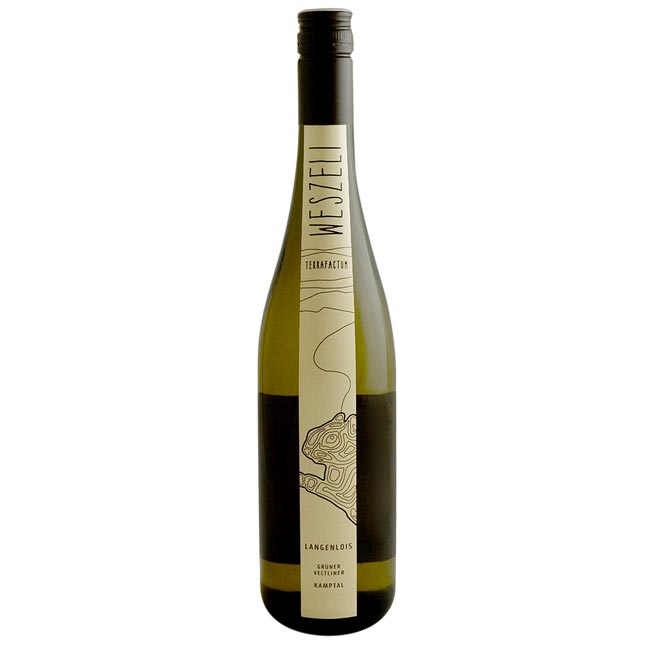 What You Want To Know: Expect this wine to drink like a softer Sauvignon Blanc with notes of stone fruit, peach and melon and a clean minerality that cuts any sugary quality you might expect from that description!
The Grüner Veltliner grape is grown locally in Austria and is served more locally than it is exported making it lesser known in the greater wine world. The Weszeli Langenlois winery is biodynamic and each winter the vinter prunes 100k+ by hand. Trees were grown around the winery to cut down on wind and to ensure pesticides don't blow onto the vines from any neighbouring farms. This also helps to promote perfect growing conditions for this grape.
Crisp Sparkling Wines
For many, summer and bubbles go hand in hand. I'll drink bubbles anytime of year, but these ones taste extra great on the patio! My wine guy knows I am always looking for new bubbles to try and I'm excited to share these finds with you!
The Wines: Lambrusco di Sorbara: Paltrinieri Piria & Paltrinieri Radice
What You Want To Know: These Lambrusco sparkling wines are done in an ancestral method where they're all done on lees (when yeast is added the second time, you get the removal of sugars). This is why you don't get anything sweet, but rather a crisp freshness from these wines.  As Italian wines can be tricky to decipher, let me break it down a little for you here: Lambrusco indicates the region of Italy (think: restrictions of the Champagne region of France), Paltrinieri is the name of the winery and Piria and Radice are the names of the wines.
The Piria is a very light bubbly red is sparkling but has softer mini bubbles (closer to that of Prosecco than Champagne). The Radice is a new world take on a sparkling wine is not quite a red, not quite a rosé. Its naturally occurring CO2, soft bubbles similar to that of Prosecco with less filtration and cool fermentation. Expect a very crisp wine with great acidity.
Where the Wine Credit is Due
My "wine guy" is Lachlin from Distilled Beauty Bar and Social House. He's great at introducing me to new wines and has a pretty good read on what I find palatable. Even if he knows it might not be my favourite, he encourages me to try new things to expand my sphere and to keep me up on what's out there right now.