Consignment shopping. It's not something I've done much of in the past. I seldom have the patience to sift through racks of potentially cute vintage finds or whatever I seemed to think I was going to find. I'd been to a few higher-end consignment stores in the past, but it seemed like all I came across were brocade jackets and $5000 Chanel handbags.
I've never thought too much about consigning my own items until recently. As a blogger, I have a glutton of fashion in my closet without the space to store it all. I also have things that I'm just kind of "over", but I paid too much for them or they're in too good of condition to justify straight up donating.
Enter SalvEdge Boutique in Calgary. 
I'd reached out to SalvEdge about consigning some of my pieces and ended up chatting a bit with the owner, Krista, and this collab was born!
Her store is well-organized and everything is on-trend. You can find everything from J.Crew to Versace and all of it is in great condition and well-priced. It also doesn't feel like you're sorting through endless racks at an outlet (i.e. something I have no patience for). Krista also really knows the stock in her store, so she can help pull pieces that will suit you and work in your current wardrobe.

Why Shop Consignment?
Consignment is a great way to score a classic designer piece at an amazing price! This is also a great place to pick up some designer jeans or a statement jacket without breaking your budget. Some of my favorite items that the store features are the new local jewelry pieces, designer shoes and designer bags.
For someone like me who needs to see a rotation in my wardrobe on a regular basis, shopping consignment as well as consigning my current items makes perfect sense. This is the best way to shop designer pieces on a blogger budget.
Here are just a few of the outfits that I was able to put together from SalvEdge Boutique – you might recognize them from my Instagram preview! 
Top: Thakoon | Boxy Coat: Glamorous
Leggings: New in Store Faux Leather Leggings
Bag: Marc by Marc Jacobs | Shoes: Ralph Lauren
Sweater Dress: Papillon (new) | Boots: Stuart Weitzman
Bag: Marc by Marc Jacobs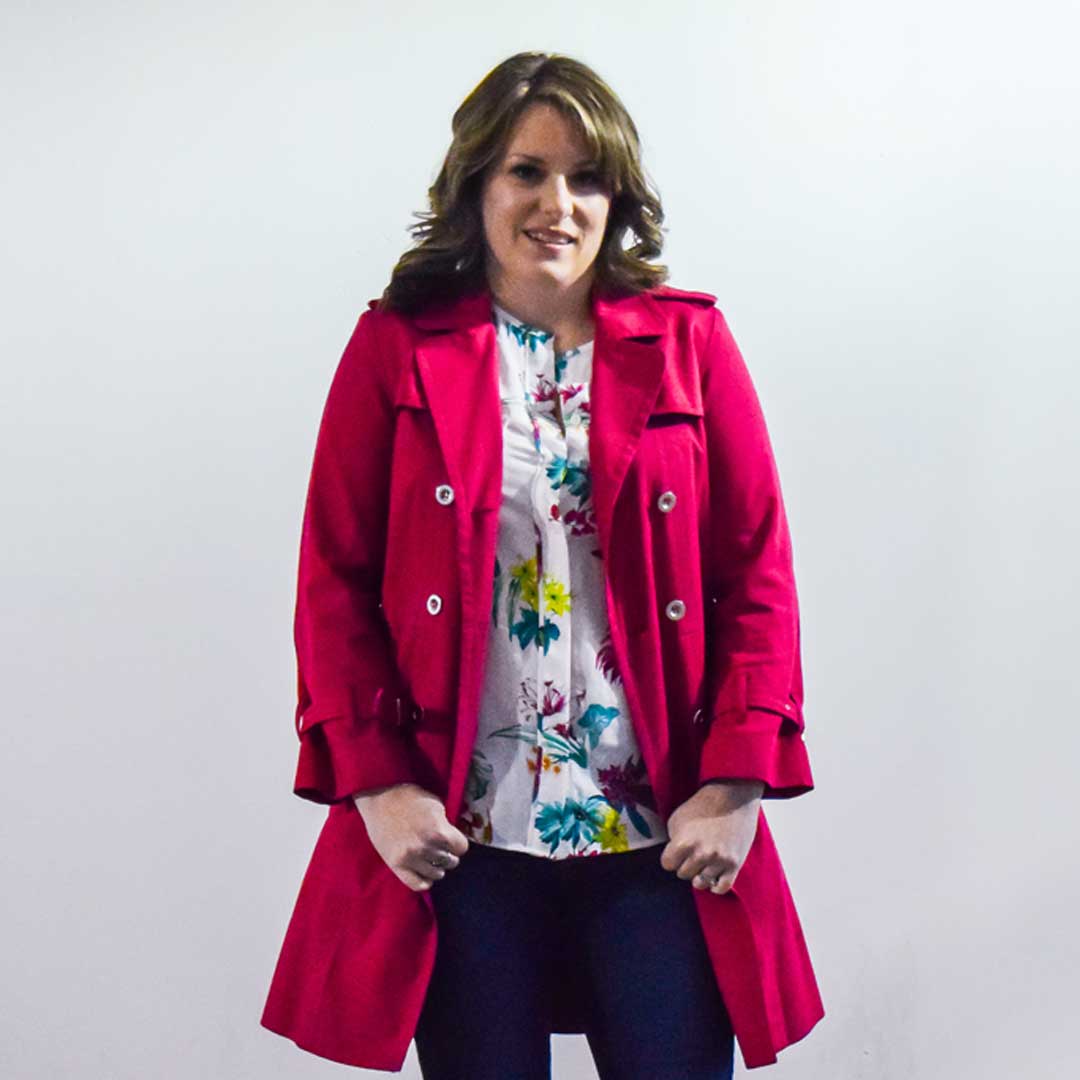 Tropical Print Blouse: Equipment | Trench: Marc by Marc Jacobs
Jeans: 7ForAllMankind
This jacket zips off for a more cropped style! 
Moto Jacket: Zara | Top: Thakoon
Jeans: 7ForAllMankind | Boots: Franco Sarto
Sweater: J.Crew | Boxy Coat: Glamorous
Jeans: 7ForAllMankind | Boots: Franco Sarto
Cropped Tuxedo Jacket: BCBG MaxAzria | Jeans: 7ForAllMankind
Shoes: Ralph Lauren | Tee: my own
Shop SalvEdge!
Looking to shop at SalvEdge Boutique? They have an online store, too! Get 10% off online or in-store with special code: SPARKLE10 plus free shipping on orders over $100!
Shopping in Calgary? Use the same code in store! They have two locations:
Victoria Park / Ladies New & Resale 
17th Avenue / Men's & Ladies Designer Resale
Love This Post?
Subscribe to get posts like this delivered to your inbox every week