I don't think that it's any secret that every time Abercrombie launches a new set of dresses that I scoop a few up. Most notably for me this fall is this little checkered flannel shirtdress: Abercrombie & Fitch Classic Plaid Shirtdress (online exclusive!)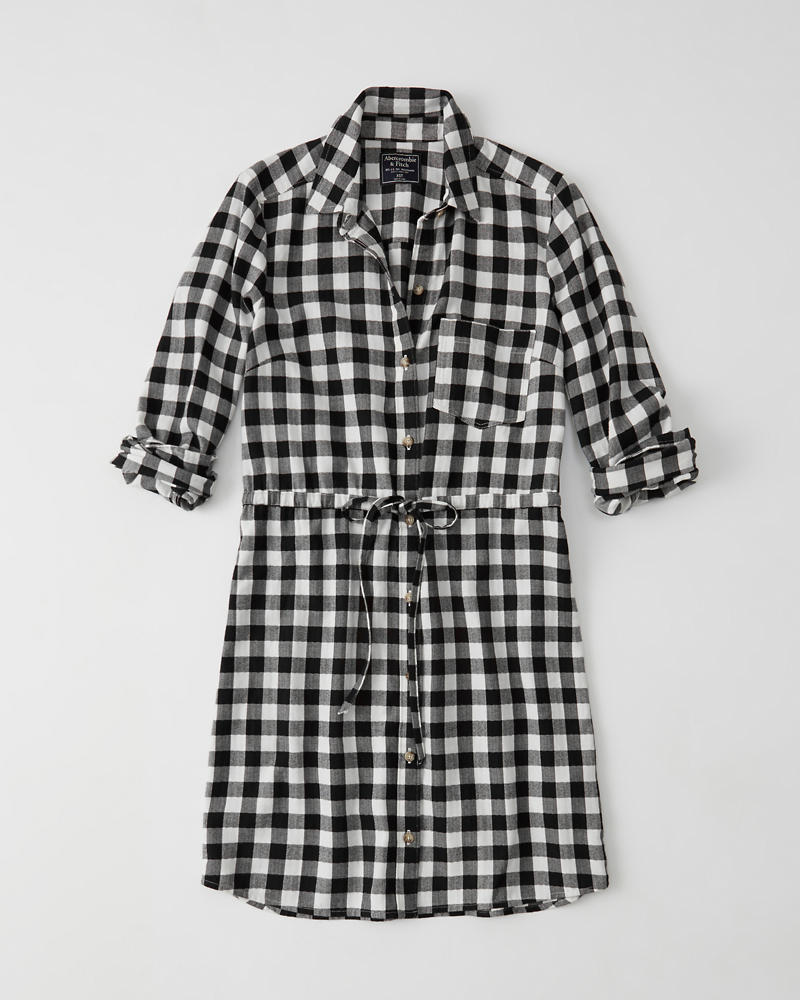 Why I love it: It's cozy (flannel) without being too warm (thinner cotton). It's neural (black and white always goes) and really flattering (draw string waist!). I prefer pieces with some structure, too, which this style provides.
Here are a few ways to style this fall frock:
Early Fall: Still Wearing Sandals!
I can't decide how for/against the 'no-white-after-labour-day' rule…I couldn't seem to let go this year!
---
Mid Fall: Tuxedo Time!
I kind of feel like it's a Canadian thing to think "when it doubt add a denim jacket"! Either way, I rolled this one up to show off the checkered cuffs, too. I felt like these little red flats (NLA) were a great way to add a bit of colour.
---
Late Fall: Add Some Boots!
There's something about fall that inspires riding-themed outfits! I'm always excited to wear my favorite riding boots again. I love how the cognac leather pairs with the black and white of this dress.
TIP: If it starts getting really cool outside, add some black tights to this outfit!
---
Later Fall: Warm On Top!
Saying that vests are a staple piece for me in colder months might be the understatement of the year. I'm not ready to wear a full-on jacket yet so this packable down is a nice compromise!
Shop: Dress | Vest | Boots | Bag
---
How To Shop My Looks From Your Mobile Device
Love This Post?
Subscribe to get posts like this delivered to your inbox every week