Why am I drinking coffee in the trees?! Well, right now when you purchase one of these 7-Eleven Canada's Coffee Bar coffee cups, they'll plant a plant within your province! It's part of their Buy This Cup, Plant a Plant initiative!
Don't like coffee but want to participate? Don't worry! 7-Eleven is going to plant a plant for every hot beverage cup purchased at any of their 7-Eleven Canada stores! Pre-game pitstop for hot chocolate anyone?!
Because every area is different, 7-Eleven has partnered with local groups in each province to help with landscape restoration! All plants are those that are native to the sites themselves to ensure maximum success in the restoration of local habitats.
Great Coffee
Have you tried 7-Eleven Canada's Exclusive Blend coffee blend yet? I have and it's really good! I didn't realize it before, but their Exclusive Blend actually took home the North American leg of "The Golden Bean" (the world's largest coffee roasting competition!). Plus, we all know their amazing store hours, so you can get their coffee any time of day!
Their cups also feature super cute quips (totally Instagram-able!). 
Share your own photos of these great cups and be sure to use the tag #PlantAPlant 
Sustainability + Responsibility
I think that we can all agree that we each use more disposable cups than we're willing to admit! To try and help us kick this bad habit and start using our re-usable mugs (we all have them in our cupboards, be honest!) 7-Eleven is rewarding customers who bring their own cup with 50 cent hot beverage refills! We can all be a bit more environmentally friendly, so 7-Eleven is giving us an incentive to do this!

FREE Coffee Week
at 7-Eleven Canada Stores!
To kick off their environmental initiative, 7-Eleven is hosting a FREE SMALL COFFEE WEEK at their Canadian stores from November 19th to 24th for 7Rewards members! So, download the 7-Eleven App be sure to pop into one of their shops and give this great coffee a try for free – with your own cup, of course!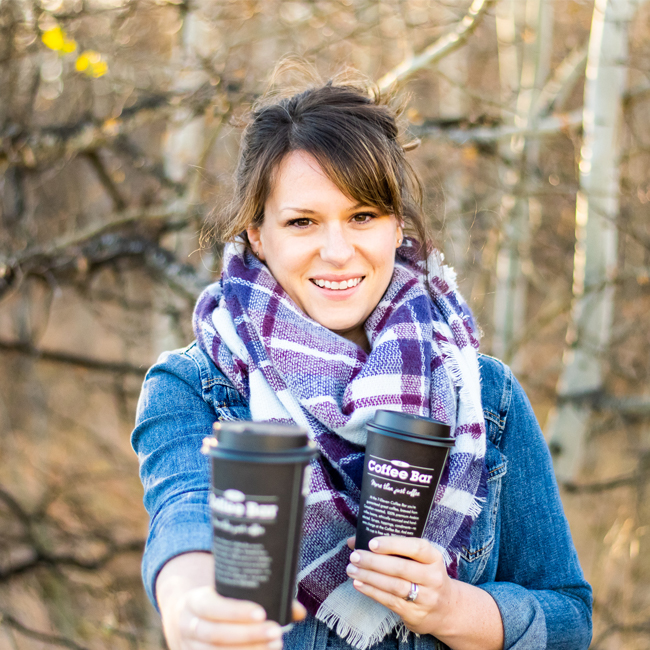 Why is 7-Eleven doing this in the first place? Well, it's because they believe in sustainability and they want to offset their carbon footprint – one cup at a time. 7-Eleven understands that it's up to large companies like them to set an example and help build a greener tomorrow for all of us!
For more information on 7-Eleven Canada's Buy This Cup, Plant A Plant program please visit this link!
#Ad #StyledtoSparkle #7eleven